06-20-2016, (Subject: Excess blowby )
Wiseman
Contributing Member&nbsp&nbsp(96 Likes)&nbsp&nbsp


Posts: 232
Joined: Nov 2015

Thanks: 238
Given 96 thank(s) in 57 post(s)

RE: Excess blowby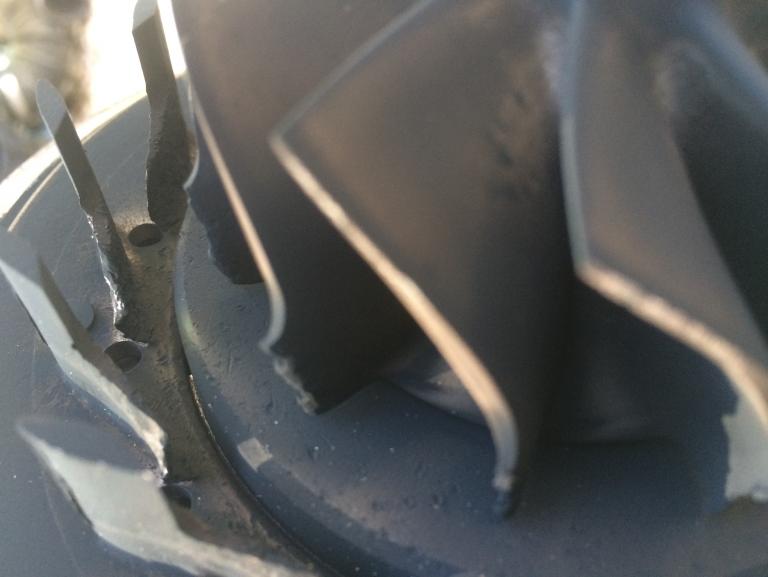 I agree with most of what Rawze wrote . Except one thing . I don't care about the cast iron . I care about the turbine, cage and nozzle because there's nothing to cool them down but hot exhaust gases. Why not to have immediate readings and back off before it gets dangerously high temperatures at the edge of turbine and melt it ? Pistons have cooling . Liners have cooling . Cast iron exhaust manifold have air on the outside to dissipate accumulated heat . Turbine have nothing. By the time heat from edges travel to the shaft into the oil some times two minutes are already to late.
P.S. This picture is representing what tunes are made outside of our community!
God bless Rawze , Gearhead and Unilevers for teaching and protecting us from such things!!!
---
&nbsp&nbsp
&nbsp&nbsp