01-06-2023, (Subject: 871 actuator connectors )
dhirocz
Contributing Member&nbsp&nbsp(630 Likes)&nbsp&nbsp


Posts: 686
Joined: Jun 2016

Thanks: 359
Given 630 thank(s) in 281 post(s)

871 actuator connectors
I'm starting to have issues daily with my engine breaking up, setting codes, etc that I was able to trace back to the actuator connectors. I think I remember somebody mentioning there were replacements available, however I can't find them now. Anybody happen to have a part number for these connector pigtails?
---
User's Signature: 2010 T2000, CM871, 13spd, 977k, tanker yanker
Overhauled @ 927k
01-06-2023, (Subject: 871 actuator connectors )
Gill Oruga (Online)
Kind Of a ₛₘₐₗₗ Deal&nbsp&nbsp(2 Likes)&nbsp&nbsp


Posts: 12
Joined: Dec 2022

Thanks: 0
Given 2 thank(s) in 2 post(s)

RE: 871 actuator connectors
Fueling and timing actuators?
If so, get yourself some of these:
https://amzn.to/3Zii3V2
Then swap the front orange locks with the old ones off the old plugs as they are keyed differently.
Make sure you solder the new ones if you have the means necessary.
If you want the Cummins pigtails 3163252 and 3163253 should be the connectors you're looking for and if the locks are destroyed, then match the locks with these here: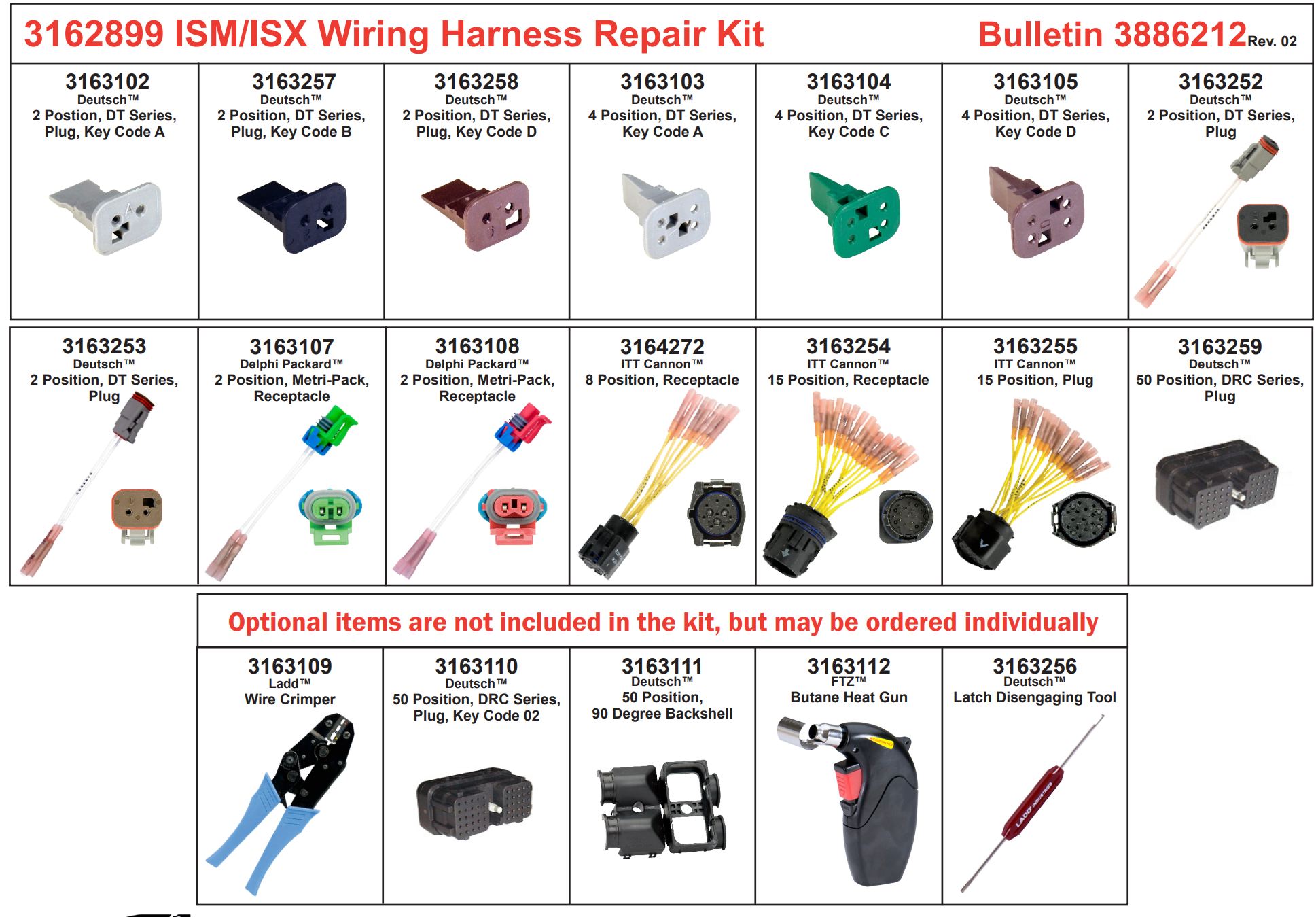 NOTE: Rawze.com is not affiliated, nor endorses any of the google ads that are displayed on this website.
---
&nbsp&nbsp
&nbsp&nbsp