2015 International lonestar Throttle Position Sensor
04-17-2021, (Subject: 2015 International lonestar Throttle Position Sensor )
Rawze
Forum Reject&nbsp&nbsp(10572 Likes)&nbsp&nbsp


Posts: 7,982
Joined: Jun 2013

Thanks: 4597
Given 10572 thank(s) in 4396 post(s)

RE: 2015 International lonestar Throttle Position Sensor
start by replacing all the little red (smaller) fuses in the dash that are highlighted in this pic. Just replace them all at once with brand new ones.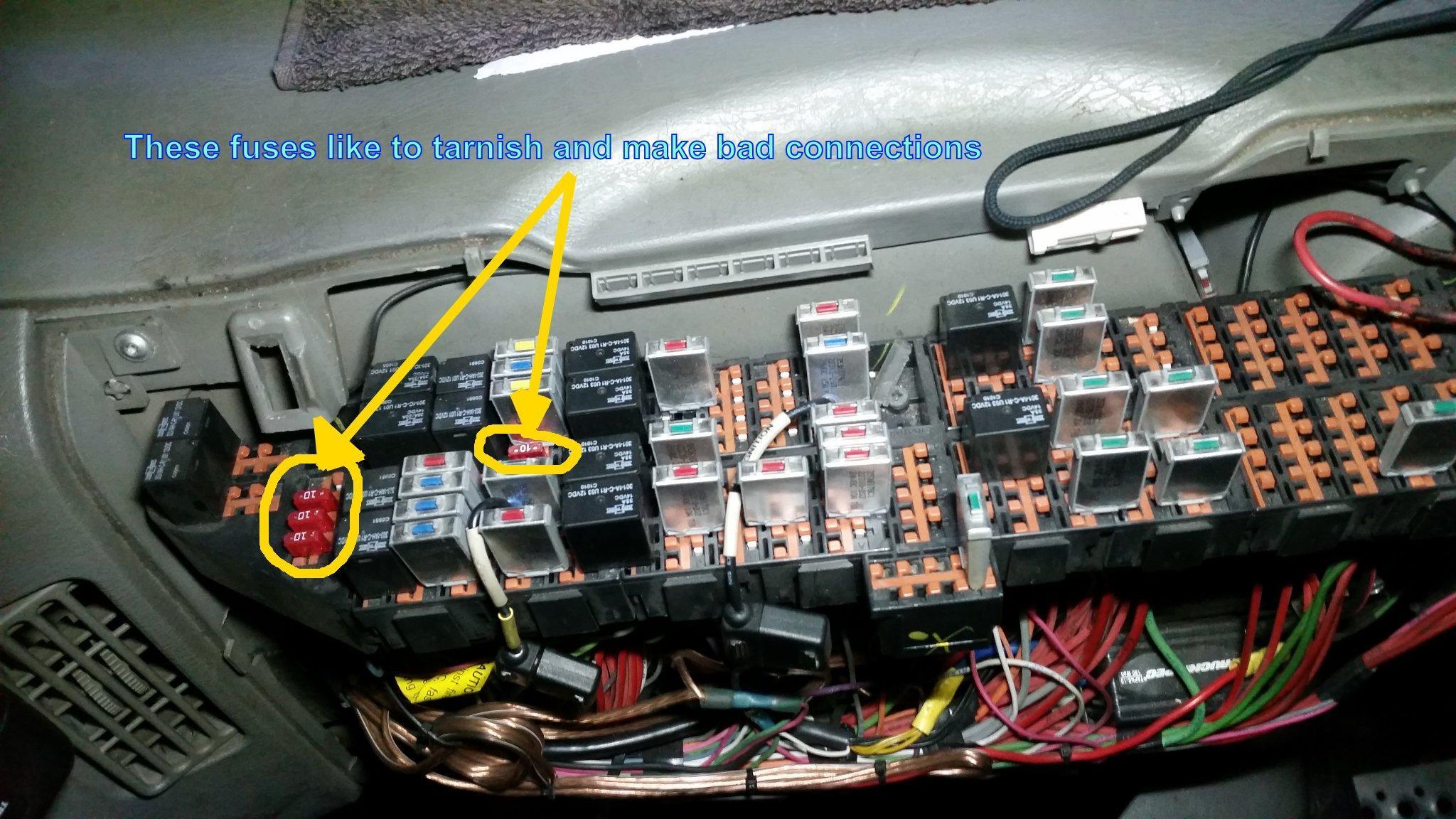 It sounds dumb, as they are all likely still good... but probably discoloured... but it is a known International issue where the fuses, as they discolour, cause all kinds of ghost alarms. This is a cheap fix/test to see if the problem goes away.
origional article:
http://rawze.com/forums/showthread.php?t...1#pid12861
Next would be to disconnect ALL battery cables, clean, and re-seat them all.
After that, If it is not the TPS itself, then it is suspect to be the cab plugs on the drivers side that have gotten exposed to moisture and/or corrosion. Removing them and spraying them out with methanol and looking for discolored pins or corroded wiring on the back of the plug (under the cover). <- NEVER EVER LET A TRUCK-WASH USE A POWER-WASHER UNDER THE HOOD OF YOUR TRUCK.. IT CAUSES THIS PROBLEM!.
just some things to look at anyways.
---
User's Signature: ->: What I post is just my own thoughts and Opinions! --- I AM Full Of S__T!.
---
&nbsp&nbsp
&nbsp&nbsp